A revolution in skincare; a derm that understands your skin and what you need.
Personalized prescriptions delivered straight to your door.
Inflammatory acne that causes painful, pus-filled pimples deep under the skin.
Small white or dark colored dots often on the forehead and chin.
Form in adulthood and usually appear around the jawline.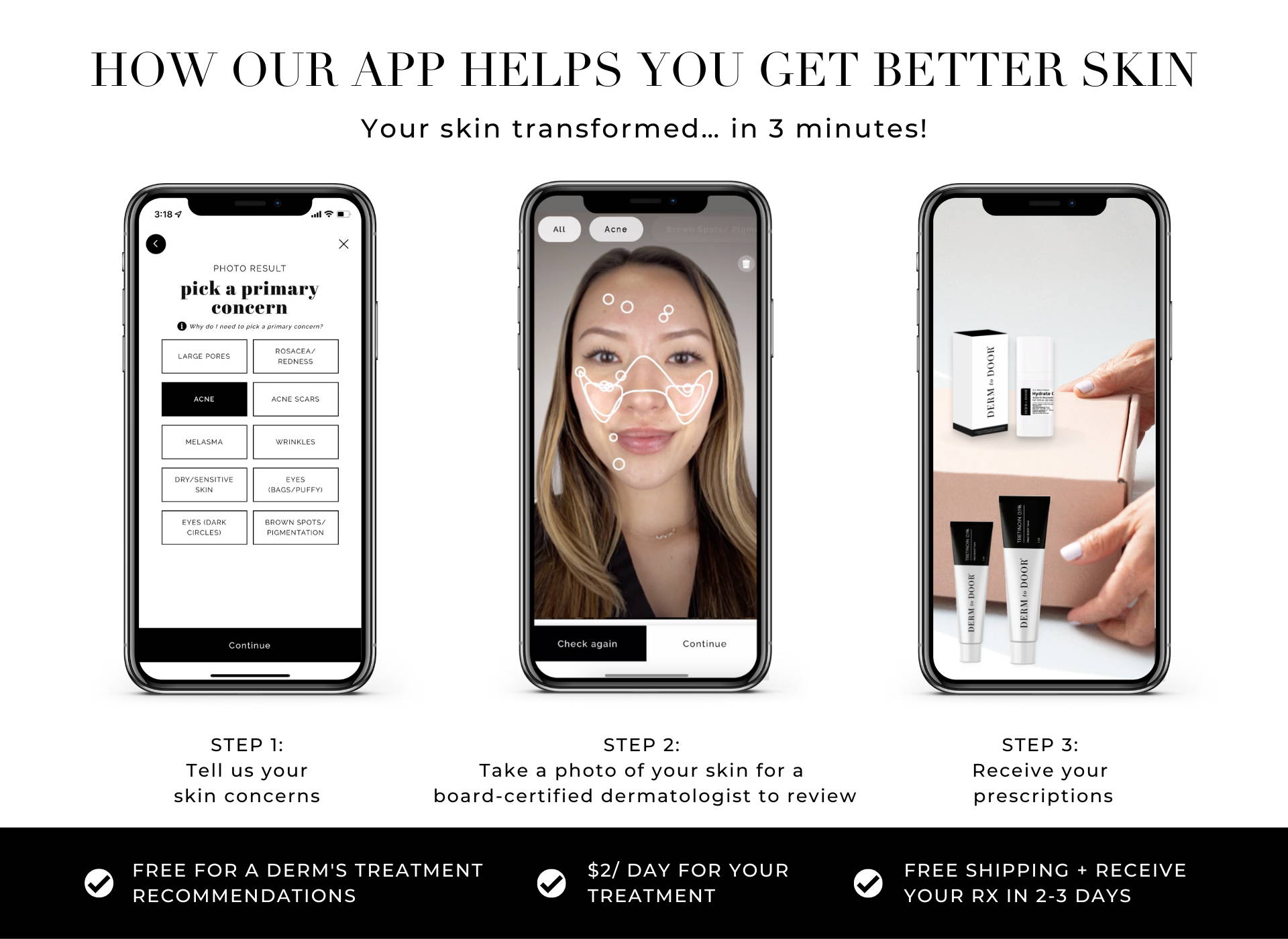 "I've seen thousands of patients over the years and the number 1 problem was patients didn't know how to use the products they were recommended. With over 10 years of experience in dermatology, I've developed these curated prescriptions to target each concern."
- Dr. Lily Talakoub, MD FAAD
CLEAR SKIN IS JUST A CLICK AWAY
Get your custom acne prescriptions

Custom formulated with superstar ingredients such as Azelaic acid, Niacinamide, Benzoyl peroxide, and Antibiotics chosen for your skin.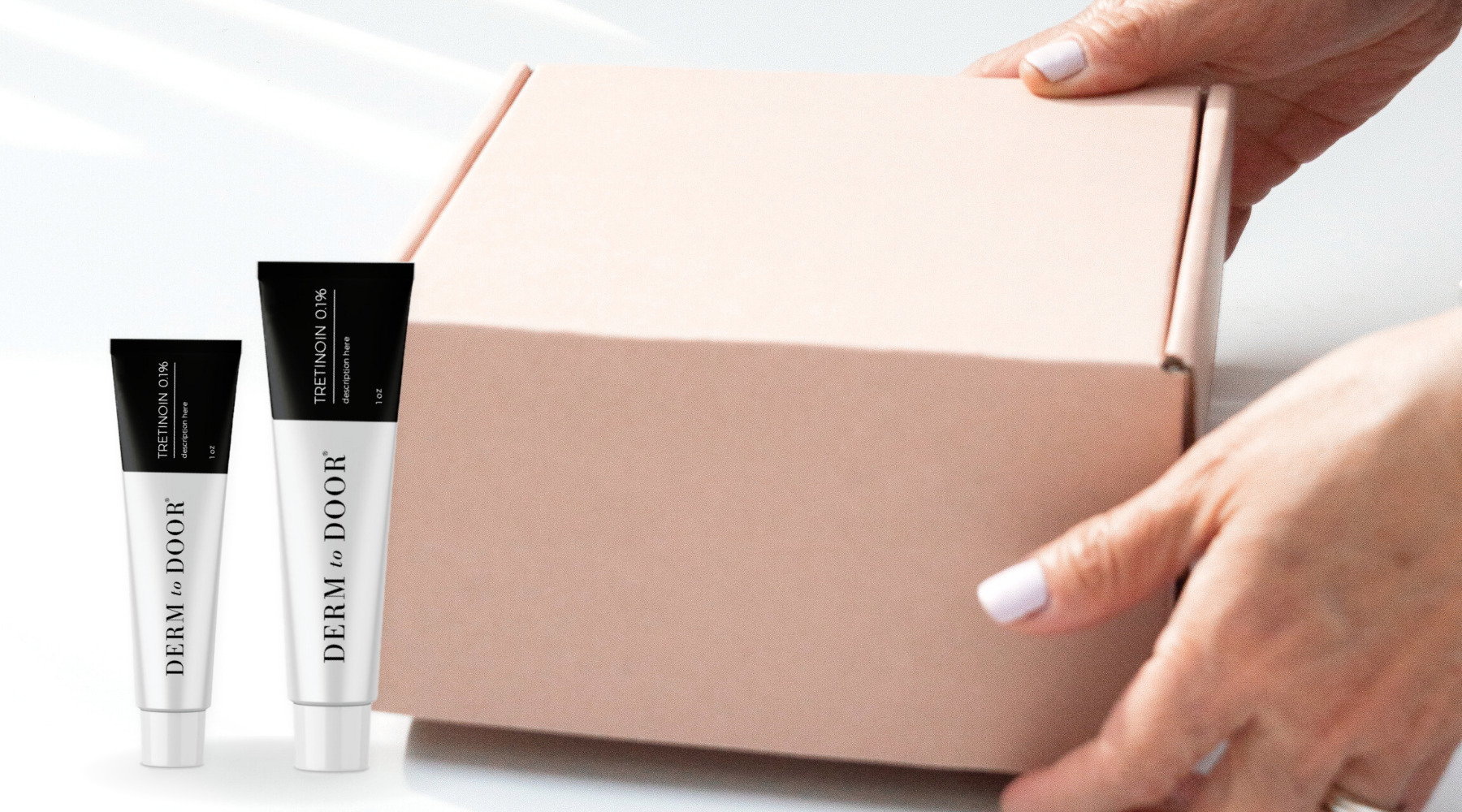 For help with using your prescription and crafting a skincare routine around your prescription and skin concerns, text (703) 215-3087
My prescription doesn't seem to be working
Please follow all instructions provided by your dermatologist. Use prescriptions as directed, with one formula in the morning and one at night. Use a pea-sized amount, and never more than one pump. Apply a Broad Spectrum Sunscreen with SPF 30 or higher (50+ is best practice) every morning, and reapply SPF every two hours. Prescriptions will not work if the skin is not protected with SPF. Be mindful that additional factors affect skin health including nutrition and environment. For optimal skin health, avoid skin-stressors like alcohol, dairy, smoke, and direct sun. Consult your dermatologist to discuss your unique skin, condition, and medication.
Can I use my usual skincare products too?
While using the prescription formula, cease use of all other active products. "Active" ingredients are those that will interfere with the function of your active custom prescription and must not be used during this time. Active ingredients include: Alpha and Beta Hydroxy Acids (Glycolic, Lactic, Mandelic, Salicylic Acids) or any other exfoliant (no scrubs, beads, or enzymes), Vitamin C (Ascorbic Acid), Retinoids (Retinol, Retinaldehyde, Tretinoin, Differin/Adapeline), and any other ingredient or product that has the potential to irritate your skin. Products you can include are a basic cleanser, moisturizer and sunscreen of at least SPF 30, all free from fragrance and active ingredients (listed above).
If you have any questions about how to use our products or about what products are permissable for use: TEXT (703)215-3087 and our skincare expert will help you.
HOW SHOULD I CONSTRUCT MY SKINCARE ROUTINE?
While using a prescription formula, simplify your skincare routine to the basic steps required for skin health and optimization of your prescription. Follow this daily routine:
Morning:
1. Rinse your face with room temperature water
2. Cleanse your face with a gentle, non-active cleanser
3. Gently pat dry with a freshly clean towel
4. Apply your prescription on dry skin, allowing it to set in the skin briefly.
5. Apply a simple, fragrance-free, *non-active moisturizer.
6. Apply 1/2 teaspoon of sunscreen with SPF 30 or higher (a tinted sunscreen with SPF 50+ and water resistance is best practice, but any sunscreen is FAR better than none!)
Night:
1. Remove makeup and sunscreen with a gentle, non-active cleanser, cleansing twice if makeup is significant or waterproof products are used
2. Gently pat dry with a freshly clean towel
3. Apply your prescription on dry skin, allowing it to set in the skin briefly.
4. Apply a simple, fragrance, non-active moisturizer.
5. Go to sleep on a regularly cleaned pillowcase
Sign up for our expert guidance, new product alerts, and deals.